Do you find yourself daily staring mindlessly at your Facebook or Twitter newsfeed? Aimlessly pressing refresh in the hopes of seeing the dodgy pictures from last weekend or the disappointment when you click on the notifications icon to see that the little red one indicates yet another invitation to play "candy crush"?
Why not use that time wasted to help promote your business instead? This blog will offer some easy to follow advice to help you help your business flourish. Of course your personal pages wont be appropriate so if you haven't already, set up pages specific to your business.
10: A picture tells a thousand words
Don't ever, and I cant stress this strongly enough, leave your profile picture and cover pictures blank. I have clicked on to some professional business pages that have the "Facebook silhouette" or the "twitter egg" pictures and clicked off just as fast. It suggests that you don't have enough interest in your business to pay for a logo. If you don't care about your business, why would I think you'd care about me as your customer? Its sending business to the arms of your competitor. A graphic design artist will help with a logo. Ensure that it has something to do with your business, that its colourful and inviting. Never leave an option to  have a picture blank. Always use your logo as your profile picture to strengthen brand recognition.
9: You don't need to be their friend
Personally I have never accepted a friend request from a business. When you come looking for customers like that you look needy. Make them come to you. A "like" page is convenient, easy to use and easy to find. If someone wants your brand they'll look for it! Make sure that the one you have is actively used but more on that later.
8: "Find us on Facebook / Twitter"
When developing offline marketing materials, e.g. posters, leaflets etc. always write find us on Facebook or twitter somewhere on the material (if you have a Facebook or twitter account). This will help to build your online presence. Some say putting phone numbers on promotional materials is a dated practice in an age of apps and Facebook but don't ever take that risk. A number doesn't take up that much space!
7: #Hashtags
Hashtags are marmite, people either love them or hate them. From a social medial point of view #'s are outstanding. Especially on twitter where they started really. If someone hates or loves something, they'll tweet about it and usually hashtag it! This means a simple search offers you access to information that otherwise would have cost a lot time and money in market research. Facebook has introduced Hashtags but they haven't really taken off there yet.Be prepared to hear some things you might not want to! Internet trolls can be heartless!
Here's an example of how Hashtags can be used. Instead of a boring presentation from Twitter, Let Jimmy Fallon show you what they're all about!
6: Make the small print clear for giveaways

Giving away something for free is a fantastic way to reach your market (more on that later!). However if you do plan on giving something away make sure you can control the cost. Always include legal details in the small print (check it out with someone in the legal profession first) to make sure that you dont have to giveaway more that you can afford if it is a success. Heres an example of how giveaways can go horribly wrong if it is not thought through.
5: Be clear about what you're selling!
Some Facebook and twitter accounts are funny, helpful and a daily must stop for some people. In most cases those same people either don't know what your selling or have no interest in buying it. By all means use humour etc. but don't loose sight of what it is you are doing! Social media is there so support and develop your business.
4: Use videos and pictures to draw people in
Using funny or viral videos can help to draw traffic to your page. They don't necessarily have to be directly related to your brand but it does help. Take a look at Hubspots run down of the 10 funniest facebook brand pages
3: Communicate with your customers!
If someone leaves a comment, whether its good or bad, address it. If someone takes the time to leave a positive comment always take the time to thank them. It builds stronger brand loyalty and helps to promote your business in a positive light. On the other hand, its the internet so your going to get some comments you wont like. People love controversy on these pages. If someone leave a negative comment, as long as it doesn't use strong language, don't delete it!. Use it as an opportunity to interact with your customers. In the long run it will help you to improve your product / service. Here's an example of what not to do!
2: Spy on your competitors
Some people don't like this, tough. The competitors are spying on you and social media makes it so much easier to do so.  A simple search with a  Hashtag or on Facebook can give your competitor an insight into how happy your customers are. If they are smart they'll target those unhappy customers with a way to bring them to their product or service. You can do the same. In business you need to stay ahead of your competitors. This just makes it easy.
1: Give away your product!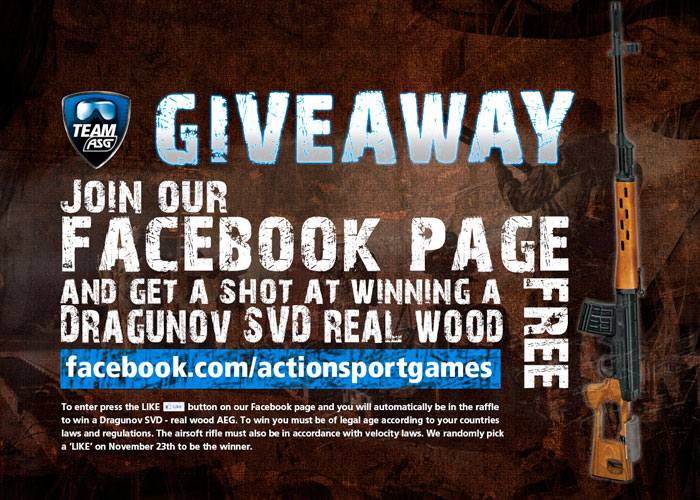 Everyone loves free stuff! It generally doesn't matter what it is as long as its free. Offering a chance to win your product or service for free is an appealing way for people to get to know your brand. It helps repeat to promote business and to expand your brand! Make the prize your brand. It adds worth to it, if you don't sell ipads don't giveaway ipads! It wont help people get to know your product and they wont care about your page. The winner of the comp has to have liked and shared the status with details of your product and a link to your page to help others to share it. If the prize is good it will spread like wild fire. Keep it simple and to the point and lead everything back to the brand! Here's a really helpful link with tips on running a Facebook competition. Twitter is a bit harder to run a completion on but not impossible!
I hope this blog helps you to expand your brand!  If you found this useful please follow and share. Il be posting regular articles on social media and ways to improve your business!
(Also there are helpful and easy to click follow and like buttons on the side of the page…Just sayin)